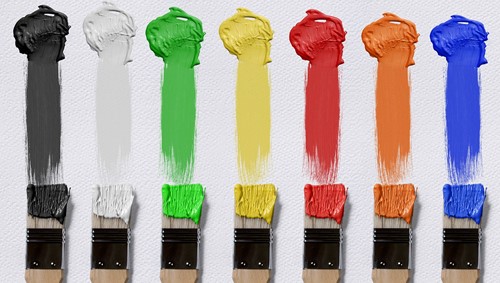 When you want to upgrade your home, you don't have to do a bunch of big, costly changes. Minor upgrades allow you to give your home an updated appearance and improve its functionality while spending less money and time overall. Even though minor upgrades cost less than major ones, it's still important to determine a budget. This can help you decide which upgrades to make based on how much you can afford. The following are the average costs to make minor upgrades in different parts of your home. Keep in mind that these costs can vary depending on certain factors, such as the materials you use.
Minor Kitchen Upgrades
Minor kitchen upgrades have an average cost overall of $23,452, but you can expect to recover around 77 percent of this cost when selling your home. Smaller changes that are considered minor upgrades for this part of your home include changing your lighting, refinishing or painting your cabinets and cupboards, replacing your faucet and adding a backsplash. These changes fall within the range of $5,000 to $30,000 overall. Other smaller changes, such as getting new appliances or replacing your kitchen floor, can cost between $30,000 and $65,000.
Minor Bathroom Upgrades
Minor bathroom upgrades have an average cost of $21,377 overall, but you might recoup up to 64 percent of this cost. Some minor changes you might make to your bathroom include refinishing the tub, replacing the faucet, refinishing or painting the cabinets, changing lighting fixtures, replacing hardware and replacing the flooring in smaller bathrooms. How much can you expect to spend on these upgrades? Making upgrades to your tub can cost as little as a few hundred dollars or as much as a few thousand, depending on the changes you're making. Floors can cost between $800 and $3,600 overall, while new light fixtures can cost between $120 and $1,700.
Minor Bedroom Upgrades
Minor bedroom upgrades are typically cost-effective, since you're not dealing with plumbing or other elements. You might need minor electrical work done if you're going to update your outlets and light fixtures or do similar upgrades. Other minor remodeling projects for bedrooms include replacing the floor, painting walls and ceilings and adding built-in storage to closets or other areas. Minor bedroom remodeling can cost around $1,500, but this depends on the changes you're making. Adding high-end floors, for example, might cost between $1,500 and $4,500, while painting might only cost a few hundred dollars.
Minor Living Room Upgrades
Living rooms rarely require costly upgrades as kitchens and bathrooms do. You might only need to give the walls and ceiling a fresh coat of paint or put in a new floor to upgrade your living room. You might also want to add or replace light fixtures, add a ceiling fan or replace light switches and outlets. Some of these tasks might cost a few thousand, such as installing a new floor, depending on the material and size of the room. However, most of these projects only cost a few hundred dollars, such as painting the room or updating the outlets and light switches.